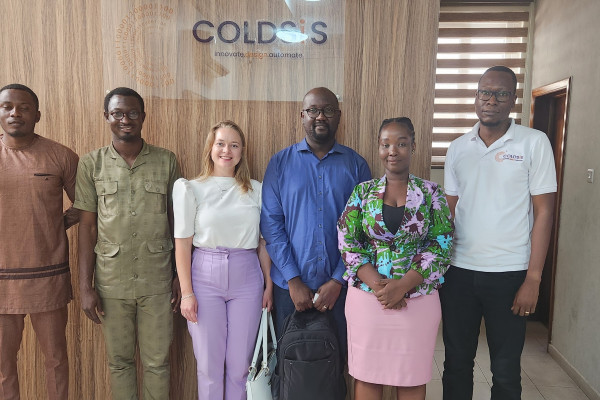 COLDSiS WAS ONE OF THE TECH COMPANIES VISITED BY AWS.
Sunday, April 16, 2023 at 4:37 AM

COLDSiS received a delegation from Amazon Web Services, a subsidiary of Amazon, providing on-demand cloud computing platforms. A delegation of three led by Mr. Cheikh Samba MAHAMAN( Solution Architect) met Nathaniel Ashiagbor and Yakubu Lantam Abdul-Jabar to know more about COLDSiS and how AWS can support the company to scale up it's activities.
Read More