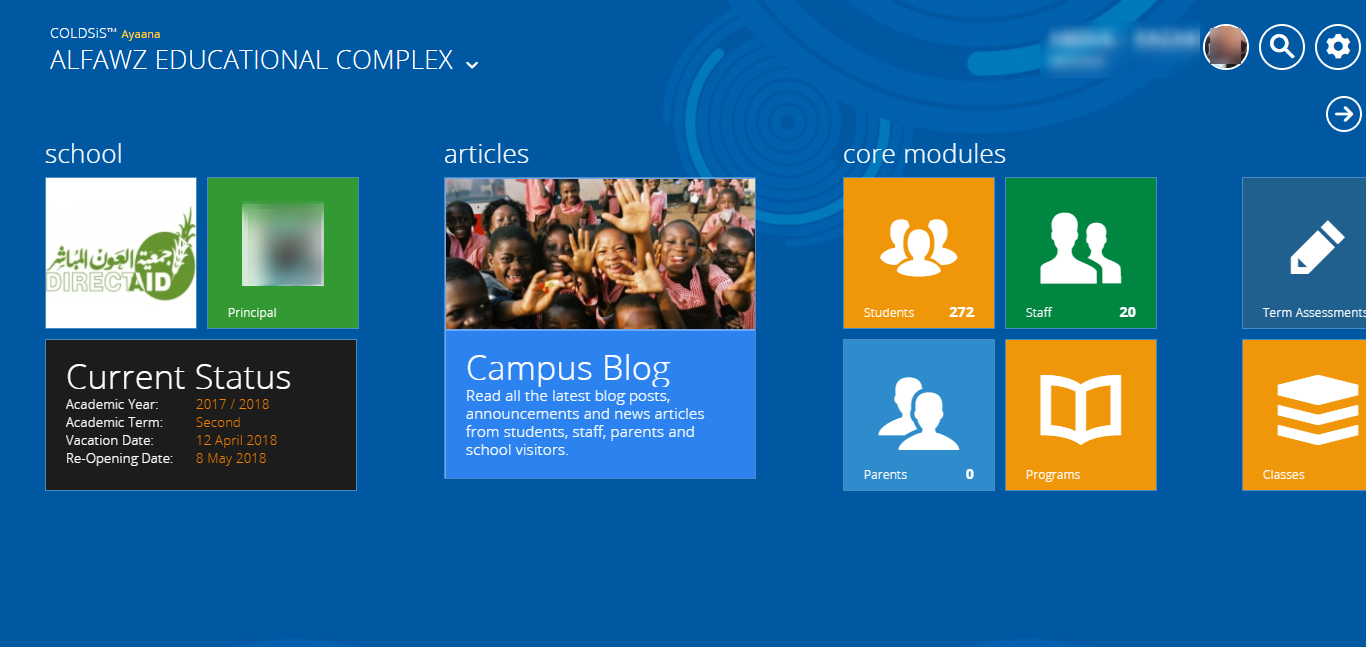 Ayaana is a state of the art school information management software, deployed in a user – centric approach whereby the content, design and functionalities are prioritised, with Users utmost requirements as our benchmark, keeping us on track to creating a satisfying user experience.
COLDSiS™ Ayaana is the latest version of COLDSiS school management system. Ayaana was re-written from the ground up and comes with the ability to add extra modules to extend the functionality of the system.
With COLDSiS™ Ayaana, USERS have MORE CONTROL, CHOICES and FLEXIBILITY.
THE AYAANA ADVANTAGE
Parents get SMS/E-mail notification on emergencies, attendance, academics, disciplinary and health issues or records on their ward
Parents can login, access and print their wards Academic records for or within a particular period of time
Academic performance analytics can be performed on a course, a class, a group, or a student
Parents and students can access COLDSiS™ Ayaana through the web, on smart devices, and tablets
Teachers, Parents and students have access to Time Table, Academic Calendar and Announcements
Teachers, Parents, and Students can Publish Articles
Communication is enhanced between Parent, Teacher and Student with our inbuilt Messaging System
Offline Usage made possible for Teachers
Attendance, Assessment, and organising of Courses made Easy and Simple
Generate Standard and Custom Reports Easily