COLDSiS was at EmTech Asia 2019 in Singapore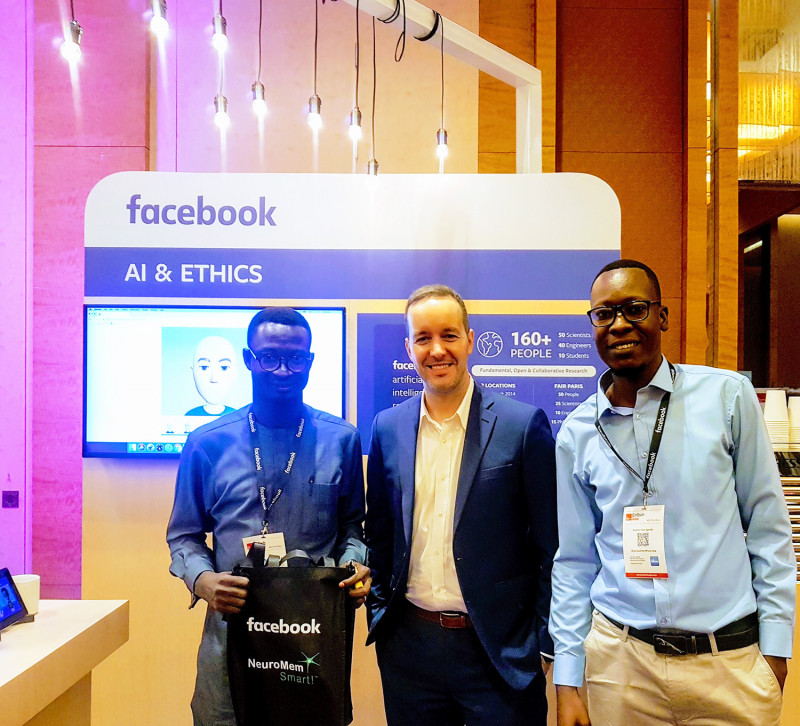 Monday, February 11, 2019 at 12:00 AM
On 22 - 23 January 2019, some of the world's most influential leaders and innovators converged in Singapore at the Marina Bay Sands Expo and Convention Centre for EmTech Asia 2019.
EmTech Asia is not an average tech conference. It is a curation of the world's leading tech executives, scientists and investors across the globe to showcase what they are doing to improve the IT Eco System. The 6th edition event in Singapore is jointly organised by Koelnmesse and MIT Technology Review.
This year's theme was focused on Robotics and Artificial intelligence and luckily COLDSiS is developing systems using Artificial intelligence. Over 700 industry leaders attended the event and COLDSiS Ghana was the only IT company from the West African sub-region to get that opportunity. EmTech Asia showcased for emerging technologies with the greatest potential to change our lives and an access point to the most innovative people and companies in the world. The event gave companies like COLDSiS the opportunity to glimpse the future and understand the technologies that will change the face of business and drive the new global economy.
COLDSiS is partnering with three of the biggest Artificial intelligence and IoT solution companies in Singapore and France to build an AI hub in Accra, the first of its kind in West Africa. This project will expose young people to learn more about the new face of technology and innovation; how we can use AI, IoT and robotics to transform our Agriculture, Health, Education, business and governance.
COLDSiS has a credible potential for becoming a front runner in the Robotics, AI and IoT era in West Africa with our yet to unveil new partners. Asia, Europe and America are using Robots, AI and IoT to solve industrial problems which Africa is yet to see as the panacea to its under-development. We at COLDSiS will soon launch a solution that will help most industries in Ghana to compete globally.
Some of the major Speakers were :
1. Norberto Andrade
Privacy and Public Policy Manager (Facebook)
2. Juan L. Aparicio Ojea
Head of Research Group - Advanced Manufacturing Automation (Siemens)
3. Tariq Khokhar
Managing Director and Senior Data Scientist (The Rockefeller Foundation)
4. Salah Sukkarieh
Professor of Robotics and Intelligent Systems (University of Sydney)
5. Jason Gui
NEW ZEALAND(Vigo Technologies Inc)
6. Andrew Hessel
CEO
Humane Genomics
And many other Speakers from leading IT companies across the globe