VOTE YAKUBU LANTAM ABDUL-JABAR AS TECHNOLOGY ENTREPRENEUR OF THE YEAR 2018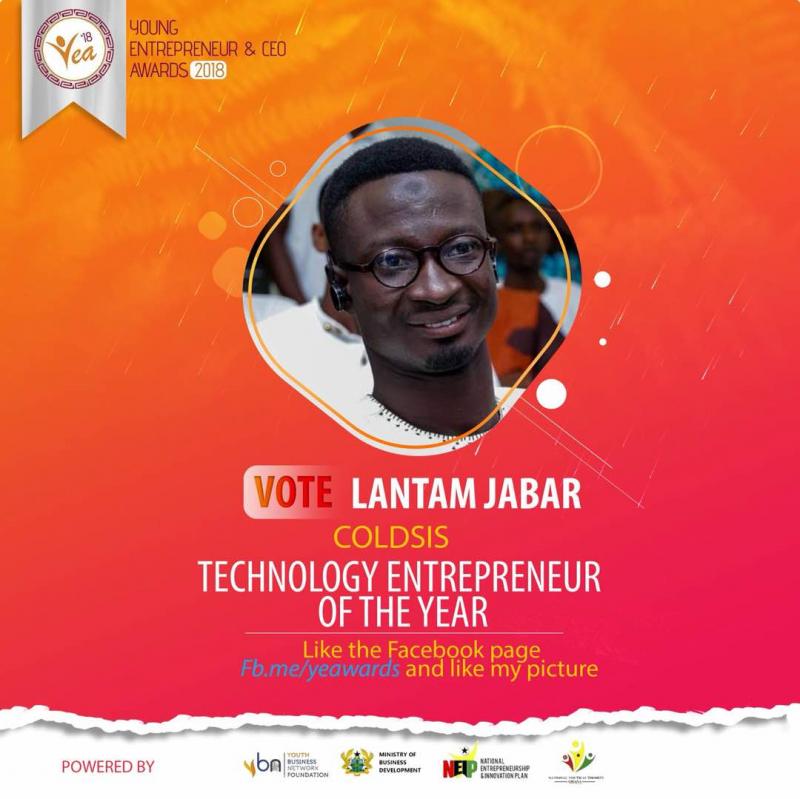 NOTE: Voting ends on 29 Nov. 2018
Young Entrepreneurs and CEO Awards is an annual awards given to young Entrepreneurs and CEOs as part of their contribution both nationally and internationally.
Yakubu Lantam Abdul-Jabar, Co founder of Coldsis has been nominated in the Technology category with five others for this year's award. Voting is based on public voting and assessment from Judges. Please go on Facebook to vote by liking Lantam Jabar's picture on this link

https://www.facebook.com/yeawards/photos/a.283689138947616/283688815614315/?type=3
Yakubu is a Technology Entrepreneur,member of Pan African writers association and Leader of W/A bloc of African youth forum. He is a public speaker on issues relating to Entrepreneurship and youth development.Some of his articles were captured in FocusGH, GBC and BBC Africa.