COLDSiS Completes the Final Phase of the Z&STF Web Portal and Provide Support for its Official Launch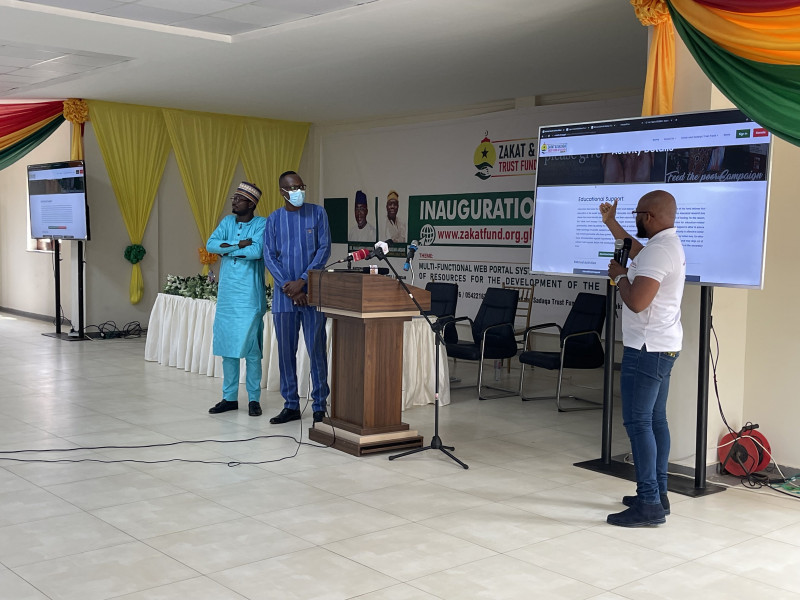 Monday, February 14, 2022 at 3:13 PM
Zakat and Sadaqa Trust Fund of Ghana launches it official multi-functional web portal. The main purpose of the system is to provide a platform to help solicit for revenue mobilization and fundraising, which will be geared towards developments in the Muslim Community and beyond. The Fund was founded by the Muslim Caucus and staff of Parliament to enable Muslims working in both the Public and Private sectors of Ghana to observe the Third Pillar of Islam (zakat) in fulfilment of their faith in Allah.
COLDSiS is thrilled to have been a part of such an initiative and takes great pride in being the sole developers of the platform. The Z&STF platform comes with a multi-user dashboard feature where all members can sign up to have their own personal dashboard where they can make contributions and track them as evidence to hold the Fund accountable.
This portal will provide all pertinent information about the Fund, its generated revenue, and disbursements to both the Board Members and the team, as well as the end-user.
The launch, themed "Multi-Functional Web Portal System Toward Efficient Mobilization of the Muslim Ummah," was graced by many dignitaries, from the National Chief Imam, Sheikh Osmanu Nuhu Sharubutu, to the Vice President of the Republic of Ghana, Mahamudu Bawumia (each represented by a representative due to the urgency of other engagement), Chief Alhassan Andani, the Board Chairman, of the Fund, Hon. Mutaka Mubarak, Chairman of the Muslim Community of Parliament, Board Members of the Fund, Imams of the Muslim Community, members from the Muslim Members of Parliament, representatives from COLDSiS and many other dignitaries.
The event began with an opening statement from the Fund's CEO, Hajia Azara Abukari-Haroun, in which she explained the purpose of the gathering while recognizing some communities and institutions for their outstanding work in terms of the Foundation's fund mobilization.
Hon. Mutaka Mubarak, Chairman of the Muslim Community of Parliament, also gave a brief introductory speech, urging everyone in attendance to be a part of the initiative by contributing regularly to support the Fund and its activities: "this is an opportunity for us, especially the youth, let cherish what our Imams and the Fund are doing, they are giving us the best opportunity, ours is to work very hard to ensure that our community is on the path of redemption".
COLDSiS was also asked to guide all attendees through the portal, demonstrating how the system works and the benefits it will provide them. Mohammed Abdul-Aziz, the project's lead software developer, facilitated this demonstration.
Overall, the event was a success, and the Zakat and Sadaqa Trust Fund of Ghana Portal was officially launched to the general public to begin its core mandate, thus generating revenue.